A family run wedding venue
with onsite accommodation,
on a rural working farm
Enjoy the countryside elegance of Huntsmill Farm, an idyllic 18th-century barn wedding venue set in the majestic Buckinghamshire landscape, on the border of Oxfordshire and Northamptonshire. Our stunning converted barn, picturesque grounds and intimate courtyard setting offer the perfect space for you to hold your dream wedding.
A stunning indoor and outdoor venue, set on a picturesque rural backdrop.
_The Barn
With our converted 18th century barn we offer a space where you can get married and party the night away all in the same place.
_The Shed
Our rustic outdoor structure, The Shed, was built for outdoor ceremonies out of reclaimed roof timbers from one of our old barns and corrugated tin to fit in with our rustic style.
_The Courtyard
Our rustic courtyard is the perfect space to relax and unwind after your perfect day. Guests can chill out on our deck chairs, soaking up the sun with a glass of champers in style!
_ Our Gardens
The barn and courtyard lead onto our stunning gardens. Fields surrounds the gardens and as a working farm the different crops can provide a truly picturesque background (depending on the time of year you decide to get married).
Have a
virtual viewing
Take a tour round Huntsmill Farm with our Wedding and Events Manager, Emily. You'll get to see all Huntsmill Farm has to offer including the barn, cottages and gardens.
Our on-site accommodation means you can get married and party the night away, all in the same place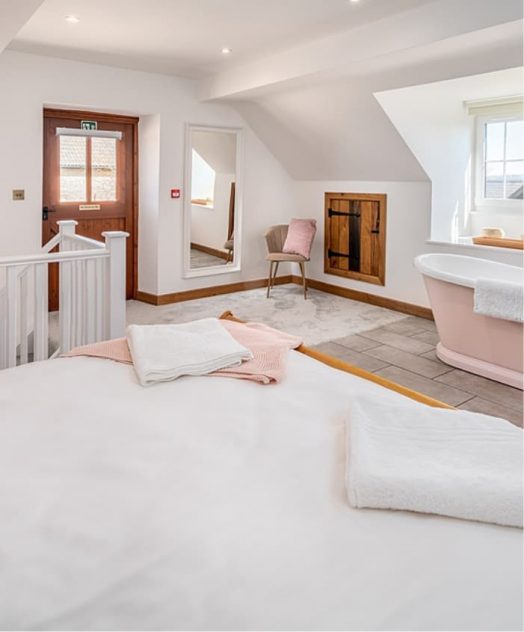 1.
The Old Dairy
Sleeps 2
The Old Dairy is our honeymoon cottage and upstairs has a luxurious super king size bed and an elegant roll top bath. Downstairs features an open-plan kitchen, dining and living area and a shower room with toilet.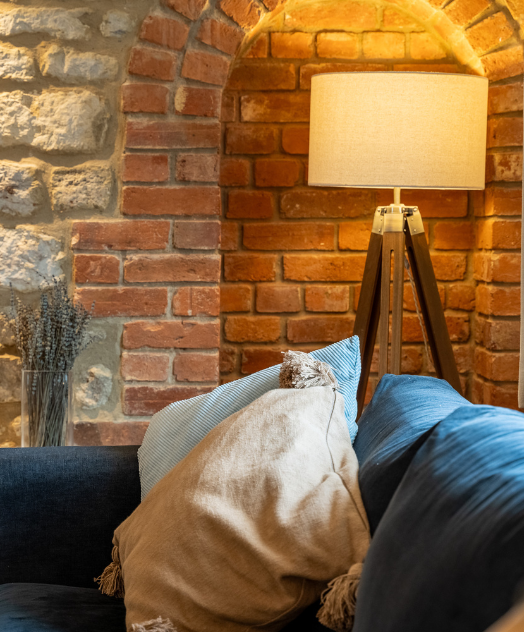 2.
Blacksmiths Cottage
Sleeps 6-8
Our largest cottage is a spacious single storey stone, brick and timber barn conversion. There are three double/twin bedrooms, two of which are en-suite, a family bathroom and hallway leading to an open-plan kitchen/living area.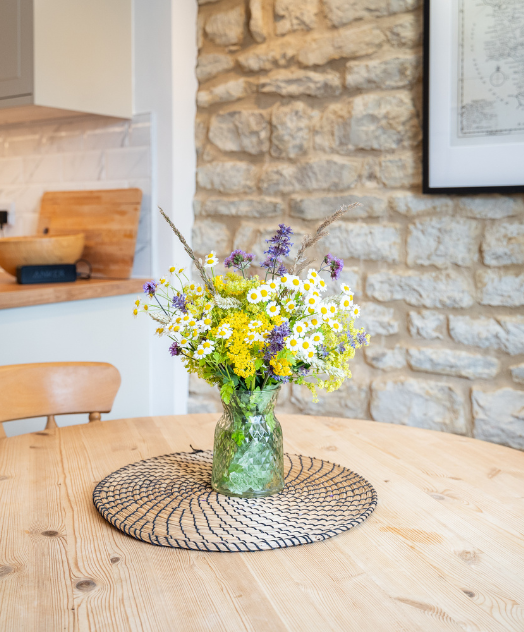 3.
The Granary
Sleeps 4-6
The Granary is a two-storey stone barn conversion with a double bedroom and a twin/double bedroom, both en-suite; a family bathroom, lounge with sofa-bed and a kitchen with dining area.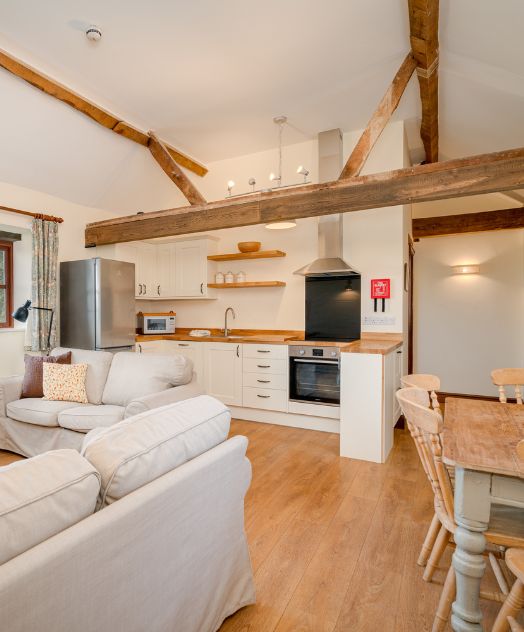 4.
The Stables
Sleeps 4
The Stables is a single-storey two-bedroom cottage. The bedrooms consist of a king and a twin. Both bedrooms have en-suite facilities, one with a bath. There is an open plan kitchen/living room with comfortable sofas and beautiful views from the west facing windows.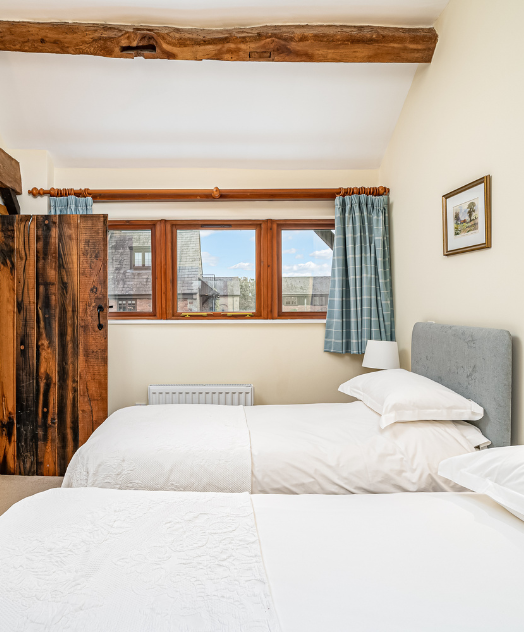 5.
Mill Cottage
Sleeps 4
Mill Cottage is a single-storey cottage that has a double bedroom with an en-suite, a further twin/double bedroom, a family bathroom and an open plan kitchen and living room, with direct access to the gardens at the rear.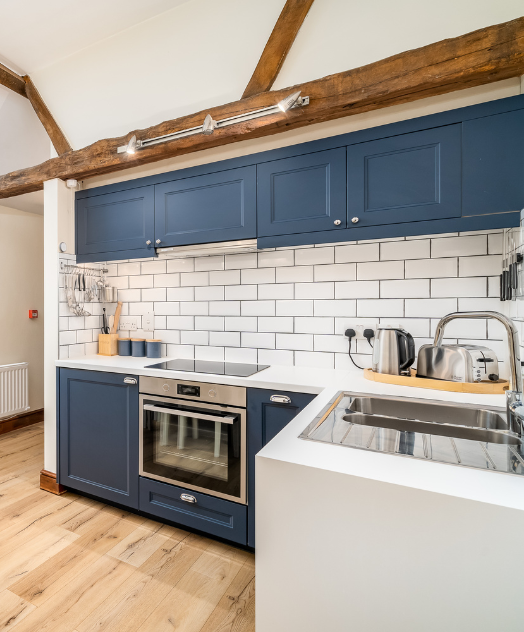 6.
Well Cottage
Sleeps 2-4
The cottage comprises one double bedroom, a wet-room style bathroom with toilet and shower, a kitchen/dining room, and a living room with a sofa-bed. Well Cottage is single-storey with easy access.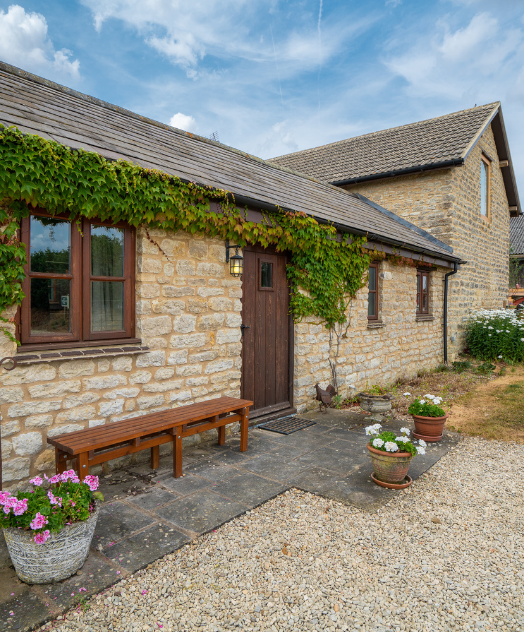 7.
Carters Cottage
Sleeps 2-4
In the lower courtyard is Carter's cottage, our smallest cottage, closest to the wedding barn. This cottage comprises of a double bedroom, a wet-room style bathroom with toilet and shower and an open plan kitchen and living area all on one floor.
_Catering
At Huntsmill Farm we love food. When it comes to your wedding day we understand just how important it is to deliver delicious food and the best quality service to make sure you have the best day.
_Drinks
Drinks are a huge part of your wedding day and go hand in hand with your food choices. Our bar offers a great selection of beers, ales, spirits and soft drinks, as well as a fantastic range of gins, cocktails. We also have a comprehensive wine list.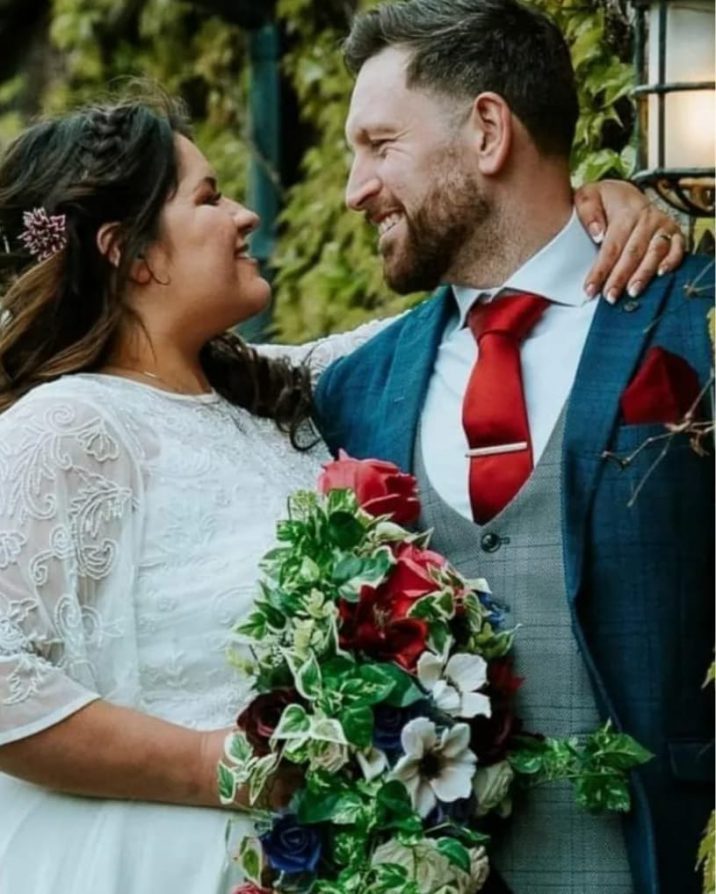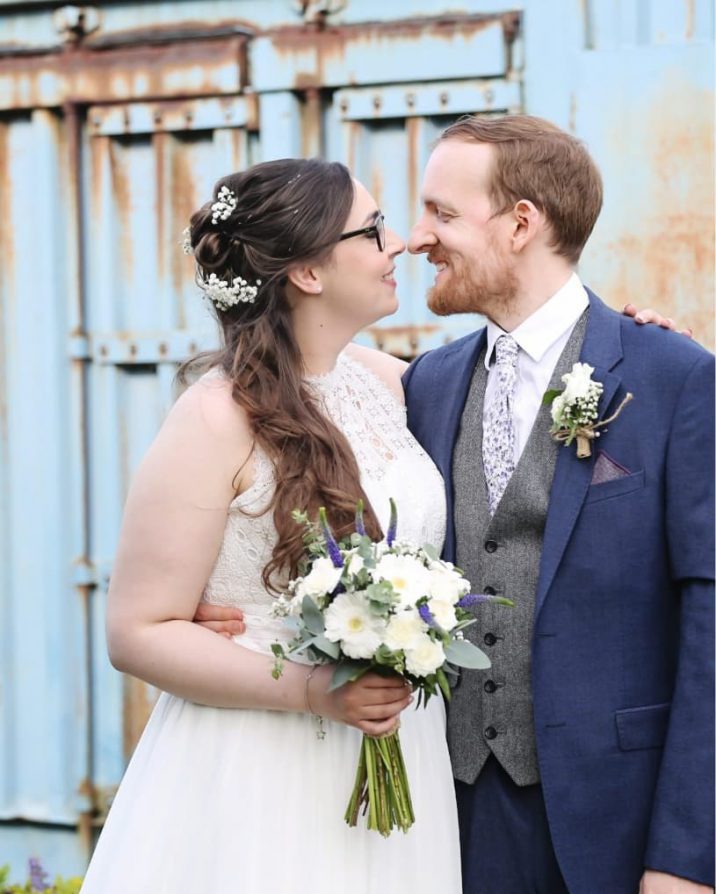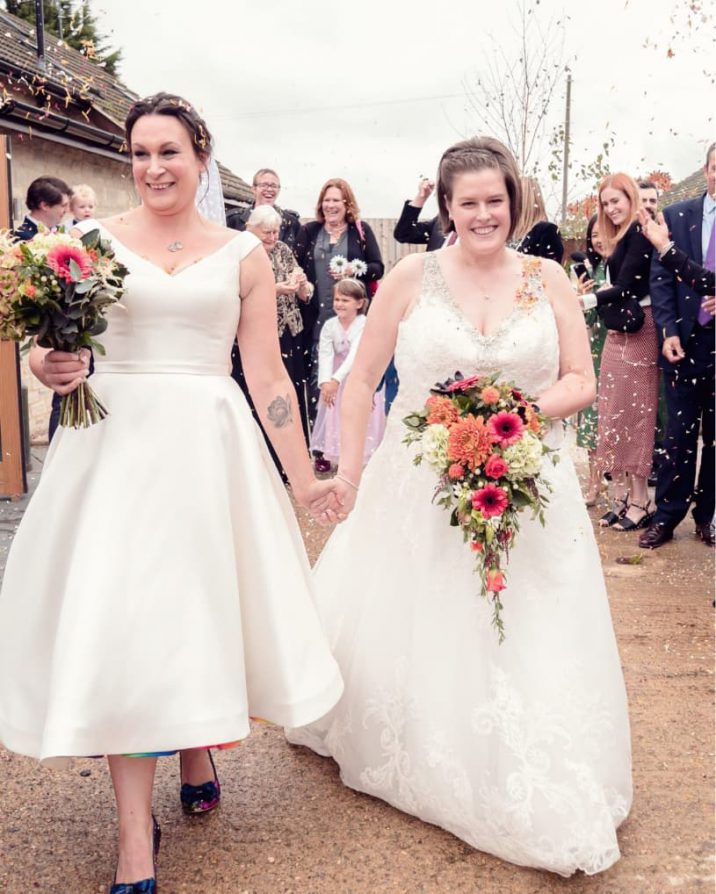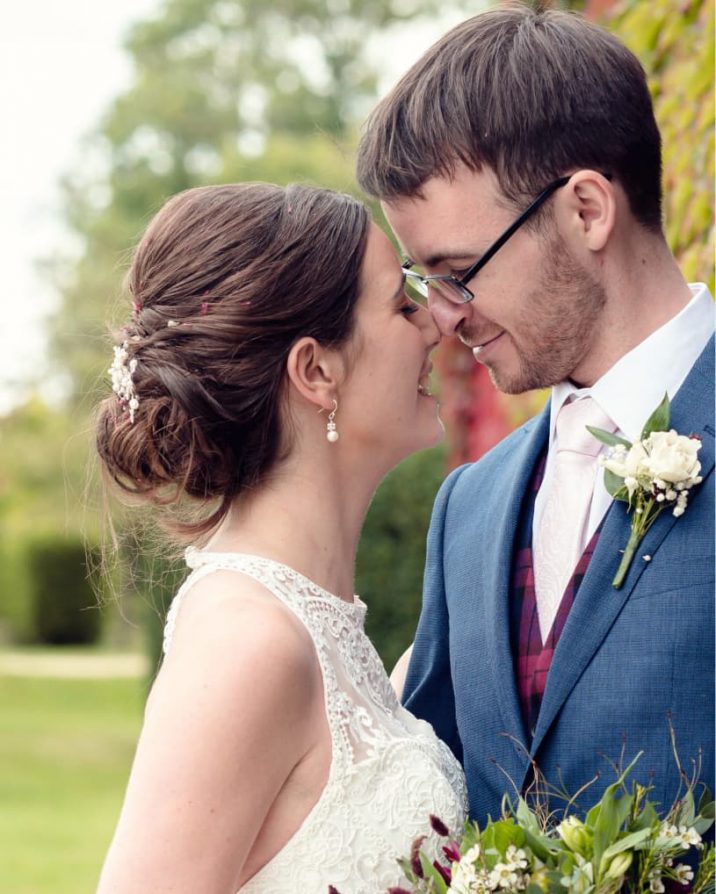 "Thank you to the whole Huntsmill Team, we finally had the most incredible wedding. A special huge thanks to Hannah who coordinated our whole day- she was completely invaluable."
_
Alex & Terry
"Overall our experience and the care we received on our alternative special day were amazing. I would definitely recommend to anyone who wants a barn setting for their wedding to go to Huntsmill Farm from the views to the staff everything and everyone was just amazing! Thank you again Huntsmill Farm!"
_
Kirsty & Ben
"We had our special day at Huntsmill Farm and all staff made sure the day ran smoothly. We didn't need to worry about anything and could just get on with enjoying ourselves. Special mention to Emily though, she did amazing at running the day, even carrying my trail for me walking from cottages to the barn, and keeping me relaxed on the way round as nerves kicked in at this point, so thank you to Emily and all staff at Huntsmill Farm for the amazing day."
_
Jessica & Katie
"We had the best wedding weekend at Huntsmill Farm and the cottages. Everything went really well and Henry made sure that the day ran smoothly. We absolutely loved having the whole weekend at the venue with plenty of time to set up, enjoy the morning prep, the wedding day and relax and debrief on the Sunday, too. Everything was absolutely perfect and we couldn't have asked for a better wedding venue which perfectly suited what we were looking for."
_
Natalie & George
Our
Events
At Huntsmill Farm we hold regular events so we can see your lovely faces here more often. We hold open days and evenings regularly throughout the year and we try to fit in as many pop-up pubs throughout the year as possible!
Book a spot
Open Days & Evenings
NEXT Open Days & Evenings
Saturday 3rd February
11am - 3pm
We look forward to welcoming you on Saturday 3rd February with drinks, canapés and live music. All our accommodation will be available to view and tours are available to book if you'd like a guided experience of the barn, cottages and gardens.
Book a spot
Pop-Up Pubs
NEXT Pop-Up Pubs
Saturday 17th February
4.30pm - 7.30pm / 7.30pm - 10.30pm
Please join us for our next pop-up pub on Saturday 17th February. We have an early sitting from 4.30pm - 7.30pm which is ideal for families and a late sitting from 7.30pm - 10.30pm which is (usually) a more grown up affair.
360⁰ Tour
Use our 360° tour to walk through the barn, gardens and cottages of Huntsmill Farm. You can even see the venue in daytime or night-time!
FAQ's
All you need to know about getting married at Huntsmill Farm including catering, drinks, wedding suppliers, confetti and much more.
Contact Us
We'd love to hear from you! Get in touch with our wonderful team and we'll answer any questions you have and help in any way we can.